I was introduced to Jigz through my friend, Devon, whom she's friends with. At the beginning of 2012, I heard him on the After Hours mixtape, and it was one of the first mixtapes I put on my blog from someone that I've never heard of. The sound was something that was smooth and everything meshed with a great vibe.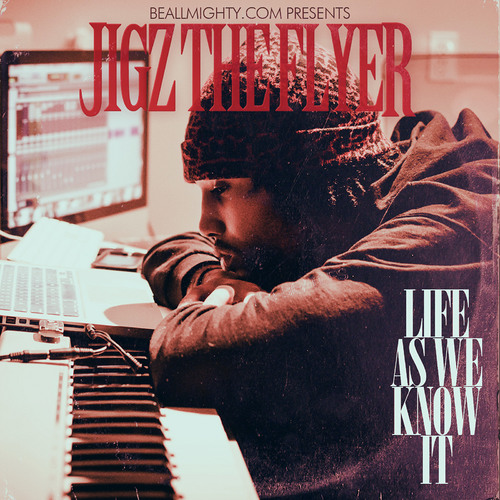 This time around, I hadn't known that he'd released something new until Devon, once again, showed me the way. As we all know, keeping consistent with your music and building your fan base is fundamental for an artist if they want to proceed with excelling in their career as a music maker. This mixtape was Jigz' progression since After Hours, and not only is the sound still consistent, but it's noticeably better than before. Life – as we know it – can sometimes be difficult, even when we have our visions of what we want in life.    Change is apart of life, and it's something that we can't escape, so all we as people can do, is do our best to make things work for us. One of the standout tracks on the mixtape, Trebles, had a couple of lines that really put into perspective of what's needed of us as people to do within our own lives:
"Wake up in the morning, yawning, running off dreams of success that I had last night, it's up to me to take the steps towards the light, wrong or right…"
It's funny, because I had a conversation a couple of weeks ago about the scary feeling of success, because of simply how to handle it when it happens. Mesopotamia (Shout out for using the instrumental for Pac Div's 'Fuck Y'all' from GMB) is the perfect song that talks about that inner fear, although it's a constant topic touched on throughout the mixtape. Overall, I enjoy this mixtape because of what a lot of people similar to myself could relate to – growing up and having to deal with progression of your success. I can't speak on it from the same perspective as Jigz, but in my own way, and in the ways of others, I can relate.
Production on the mixtape (although some are industry instrumentals), this is overall solid, and Jigz is coming together as an artist that is really working hard on his craft, which he states that he's continuing to push with his progression. This is a mixtape that you'll enjoy from start to finish. There are some good ones on this, so enjoy it.
That's My Word & It STiXX